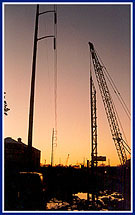 Established in 1991, America Crane Training Services (ACT) is committed to the prevention of accidents through safety education programs. We are an active member of Specialized Carriers and Rigging Association and serve on the examination development task force for the National Commission for Certification of Crane Operators. We are also proud to be a member of the American Society of Safety Engineers.
America Crane Training Services offers a full range of safety training programs for all types of material and personnel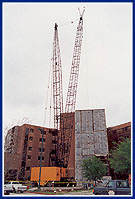 handling equipment, focused to the operator, supervisors and/or maintenance personnel. Each program is designed to teach your employees the skills and knowledge critical to safe operation. This is accomplished through teaching practical and usable information combined with hands-on-training. After attending our training programs your employees will have an improved attitude toward safety and an increased proficiency in lift equipment operations.
America Crane Training Services programs are offered throughout the United States, South Pacific, and Antarctica on-site for your convenience. By training at your facility we can work with your schedule and include all personnel associated with the operation. With use of your equipment, we tailor our programs to fit your specific operation. We have found on-site training to be the most effective in both learning and cost.
Training is an investment of time and money but accidents cost so much more. Whether new or experienced, your employees will learn new and useful information through our training programs, For a safer tomorrow... contact us today!
---
Speaking of a "Safe Workplace"...
Call "Dr. Crane" to Speak at Your Meeting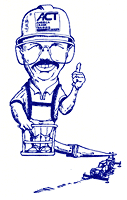 Dr. Crane is prepared to speak on: how to insure a safe workplace with proper safety procedures... the current OSHA and ASME standards... how to select safety devices to fit company needs... how to keep proper crane inspection records... how to design out electrical hazards... and a host of other topics relating to crane safety.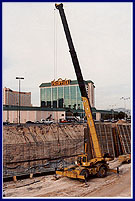 Depend on Dr. Crane's experience and knowledge to make your meeting interesting and lively. See why Dr. Crane has never lost a patient!
If you have a headache about your meeting's program, you might want to take an aspirin. Better yet, contact Dr. Crane now!